[tps_title]2015 Hyundai Genesis[/tps_title]
The second generation Hyundai Genesis sedan has improved dramatically over previous years. This luxury hauler, like the Kia K900, has many safety and technology features. With 420 hp and rear-wheel drive, the Genesis 5.0 is a direct competitor to the K900, but comes in at $55,700.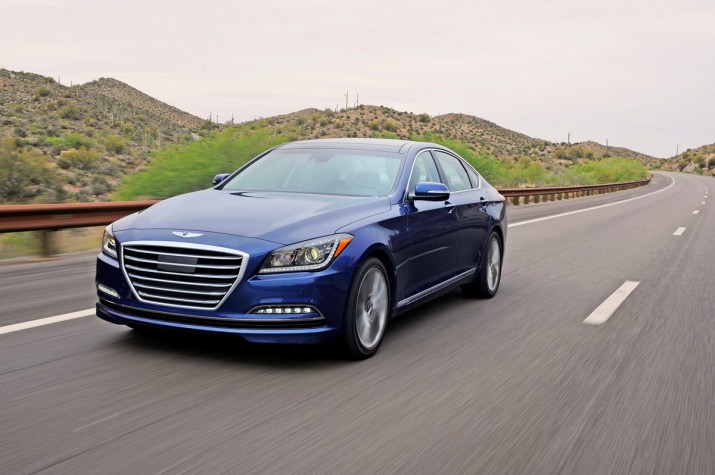 Hyundai's advertising for the new Genesis has focused on safety. The Genesis has everything you'd expect from a modern luxury car, including forward collision warning and automatic braking, lane keeping technology and a surround view camera system.
Also improved is the actual crash structure of the vehicle. The 2015 Hyundai Genesis received the highest score possible in the Insurance Institute for Highway Safety's testing. Safety has always been a selling point for Hyundai, and the new Genesis doesn't disappoint.
The new Genesis's infotainment system includes a built-in data connection and a slew of new apps to enjoy different types of media. HD Radio and SiriusXM are also available. This car would be perfect for a road trip.
Both the K900 and Genesis receive power from a very similar V8 engine and get the same fuel economy. There are subtle differences between the car, so which one should you ultimately buy?