[tps_header]
There are seven emergency essentials that every driver should have in their car with them at all times. Some of them are helpful in the event of an accident while others are useful in helping others.
We don't like planning for the worst-case scenario, but having the right items with you will make life easier. It might just be saving your nice pair of pants changing a flat tire, or it might be stopping the bleeding of an amputated finger in a crash.
Here are seven potentially life saving emergency essentials everyone should have in the trunk of their car with them.
[/tps_header]
[tps_title]First Aid Kit[/tps_title]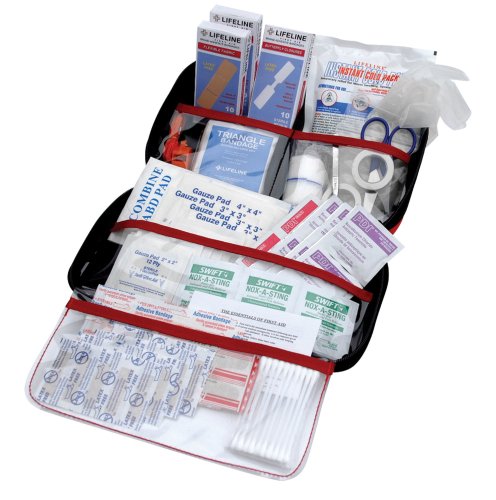 The AAA 121-Piece Road Trip First Aid Kit offers a large number of items for an affordable price. Plenty of sterile gauzes and antiseptic will help you treat many injuries you may encounter on the road. A pair of gloves helps protect you when administering first aid to someone else.
It comes in a sturdy zipper case and includes a first aid guide to help novices who might have questions.
If you're looking for a little more protection, add on a Quikclot sponge. The chemicals cause the blood to clot three times quicker than it would on its own. Just reading through the reviews, people have used it in severe cases (such as an amputation) to stop bleeding long enough to get to the hospital.