[tps_title]Emergency Flares[/tps_title]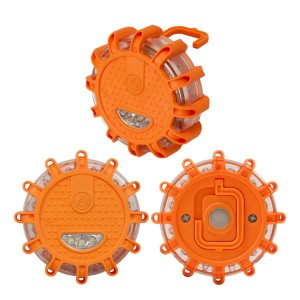 Emergency flares help make your vehicle more visible at night. There are several types out there, but these LED flares from Wagan are a great addition to your emergency essentials trunk kit.
They are magnetic so they will stick to your car and are bright. They're reusable and run on AAA batteries. They have several different pulsing options, including Morse Code for SOS.
Traditional chemical flares only burn for 15-30 minutes. LEDs have the same brightness but last longer. They also don't pose a fire risk, especially in parts of the country where they are experiencing drought conditions.