If you have an iPhone you will want to make sure that your next Chevy vehicle has MyLink. MyLink opens up some great features, including Siri Eyes Free, for the driver to take advantage of. These include Siri reading and responding to text messages and emails, scheduling appointments, or selecting music from the iPod to playback through the stereo. All of this occurs hands free so that your eyes remain on the road.
You can also connect an Android device to the car, but the voice commands work differently. Be sure to check out our story about it so you know the differences.
READ: Android & Google Now On a Siri Eyes Free Chevy Spark
Connecting your iPhone via Bluetooth couldn't be simpler, so let's take a minute to walk through the steps.
With the car running, select Settings from the home screen on the display.
Then select Connection Settings from the menu.
From the next menu that appears, select Bluetooth Settings.
From the Bluetooth Settings screen, select Pair Device. Finally, select the Search Bluetooth Device button at the bottom of the screen.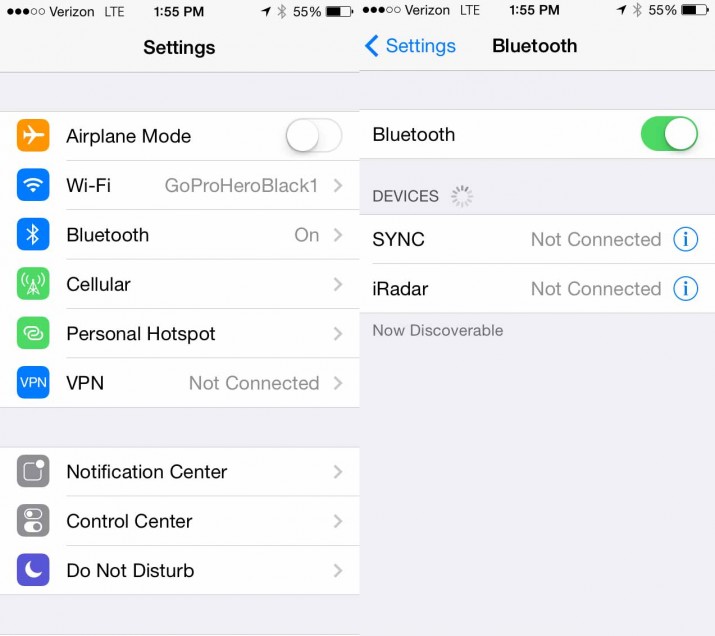 On the iPhone, open the Settings app and select Bluetooth. Wait while the car discovers the phone. Once the name of the phone appears on the MyLink screen, select the phone.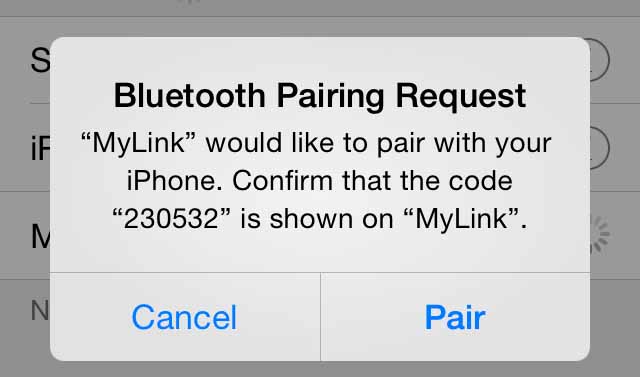 At the same time, the phone and car will pop up a pairing request screen. Select Yes on the vehicle, and Pair on the iPhone.
After a few moments, the connection will complete and the car will download the phonebook. To use Eyes Free, press and hold the voice command button on the steering wheel for two seconds. Pressing it only once will bring up the phone menu to make a call.
As you can see, pairing your iPhone couldn't be much easier and gives you many more options that you might not know you had. This makes the $200 add-on (for cars not equipped with MyLink) much more valuable. Once the phone pairing happens, everytime the car starts the phone and the car will automatically connect. That makes this a one-time ordeal. If in the future your phone has more functionality, it will be easy to integrate because the phone does the heavy lifting.